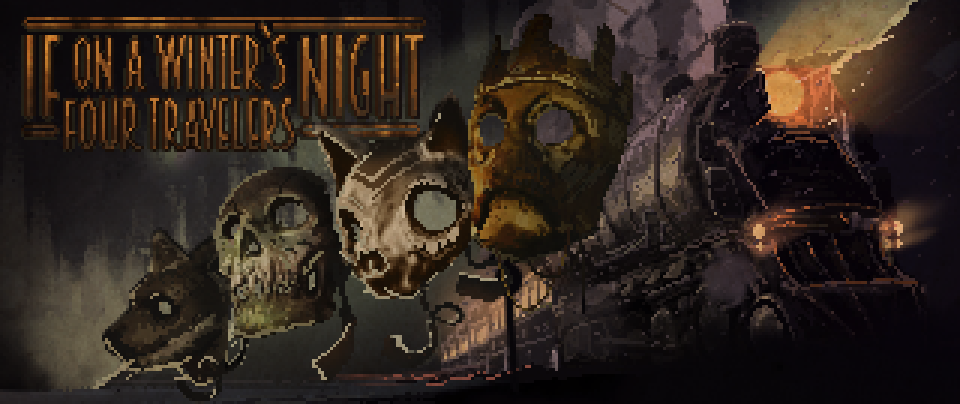 If On A Winter's Night, Four Travelers
DLC + macOS build coming on September 21
---
Dear all,
We can officially confirm that the long awaited DLC for If On A Winter's Night, Four Travelers, as well as the macOS version, will arrive to itch.io and Steam on September 21.
The DLC will consist of a 35-page artbook (containing every room in the game accompanied by quotes, curiosities and narrative tidbits, plus sketches, early character designs, and an exclusive "Behind the Scenes" double-page spread) and the game's original music score (8 tracks / ~15 minutes).
This "supporter package" will be released on a pay-what-you-want scheme, so you can (finally) donate whatever you feel is fair for our work. It will also be available on Steam for a fixed price, so if you'd rather get it on there and have Steam achievements, wishlist it here! https://store.steampowered.com/app/1603980/
As to the Mac version, it should be considered a beta/experimental build due to our limited resources and experience with macOS, and as such will have very limited tech support, but we are confident that it will work without any issues on most systems. Still, we will provide a troubleshooting document in case any problems arise.
Thank you once more for your support and we hope you're looking forward to all this as much as we are!
Get If On A Winter's Night, Four Travelers